Slow Food Galapagos Conscience Travel
Slow Food Galapagos Conscience Travel
Island hop around Galapagos for wild, up-close encounters with the locals!
Zahrnuje
Jídlo, Ubytování, Doprava, Vybavení
Slow Food Galapagos Conscience Travel
Slow Food Galapagos Conscience Travel
Island hop around Galapagos for wild, up-close encounters with the locals!
Zahrnuje
Jídlo, Ubytování, Doprava, Vybavení
During our 6-day adventure through the Galapagos Islands, we'll be supporting the local farms, restaurants, and hotels that encourage sustainable practices. All the while with local guides and local Slow Food members. With some time to explore on your own, as well. You will sleep with the tortoises at the Monte Mar tortoise reserve, drink fresh coffee from their bio-dynamic coffee project, harvest ingredients at Huerta Luna permaculture farm, taste fresh ceviche and wild goat, catch fish that we'll eat onboard a private yacht, and enjoy a tasting menu at Anker Mar to Table, the most innovative restaurant in Galapagos! When we're not feasting, we'll kayak, snorkel, paddle-board, hike, sail, and enjoy sugar sand beaches. What will you see? Giant Galapagos tortoises, of course, blue-footed boobies, frigate birds, sea lions, Darwin's finches, white-tip sharks, and maybe even some Galapagos penguins!
We are a couple of locals that really care about our islands and we treat our guests like friends and family. We have been leading community-based tourism efforts for 10 years here in the Galapagos Islands. Check out our stellar Galapagos Alternative reviews on TripAdvisor. :) Since starting our local Slow Food chapter and connecting with Airbnb at Terra Madre in Italy, we have developed a Slow Food-inspired multi-day experience that allows you to make a positive impact during your visit to the islands by supporting local farms and the restaurants and hotels that encourage sustainable practices. We are always looking for unique experiences so our guests can have an authentic connection with nature, the culture, and the people..and what better way than through food? Of course you will get to meet all the wild natives too...
Spolupracujeme s Slow Food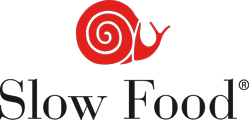 Tento zážitek byl vytvořen v souladu se zásadami organizace Slow Food, jejímž cílem jsou lahodné potraviny vyráběné způsobem, který je sociálně odpovědný a ekologicky udržitelný.
Slow Food je globální organizace tvořená obyčejnými lidmi, založená v roce 1989 s cílem zabránit vymizení místních kulturních zvyklostí a tradic souvisejících s jídlem a působit jako protiklad kultury rychlého občerstvení. Od svého založení se stala globálním hnutím, které usiluje o to, aby měl každý přístup k dobrým, čistým a poctivým potravinám. Kromě podpory hostitele pomůže tvůj příspěvek společnosti Slow Food realizovat celosvětové projekty, které posílí místní komunity, pomohou prosazovat řemeslné zemědělce a producenty a podpoří také školní zahrady a vzdělávací projekty.
Toto je zážitek se společenským prospěchem, což znamená, že 100 % z částky, kterou za tento zážitek zaplatíš, putuje na Slow Food.

5 snídaně, 5 obědy, 4 večeře, 1 degustační menu, občerstvení

7 nocí v ubytování: vila, 7 nocí v ubytování: hotel

 3 jízdy vozidlem: loď ,  2 jízdy vozidlem: autobus ,  2 jízdy vozidlem: auto 

Sportovní vybavení, bezpečnostní vybavení, outdoorové vybavení, další
We'll start and end our journey at Seymour Airport on Baltra Island in Ecuador's Galápagos National Park. We'll travel 3 hours to Santa Cruz island, then visit North Seymour and Pinzón islands. Flight to Galapagos are not included.
Každý zážitek je možné zrušit do 24 hodin od jeho zakoupení, a získat tak finanční náhradu v plné výši.
Komunikuj vždy přes Airbnb. Z důvodu zabezpečení platby nikdy nepřeváděj peníze ani nekomunikuj mimo webové stránky či aplikaci Airbnb.
Zúčastnit se může maximálně 6 hostů ve věku 8 a více let. Fyzická náročnost tohoto Dobrodružství je: nenáročné. Guests should know how to swim. Snorkel experience is nice but not required. Bring a reusable water bottle and reject single-use…
Allow at least two hours before your flight for processing. Pre-check your bags at bio-control and get your TCT card ($20) before checking in for your Galapagos flight. These are two different counters. Have passports and $100 cash ready for Galapagos National Park entrance fee.
6denní dobrodružství
Slow Food Galapagos Conscience Travel